IELTS British council Result Islamabad 12th May Karachi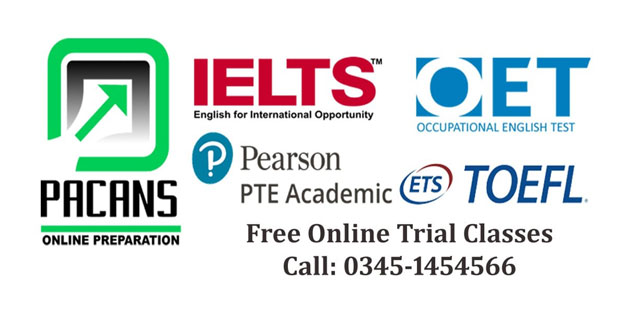 Congratulations guys! British council Pakistan has announced the result for the IELTS exam which was held on 12th May. On 12th May only the academic version of the exam was offered. The first 2 passages were easy whereas the 3rd passage was tough and majority of the students were unable to attempt all the questions in reading passage. After the IELTS result you would be able to continue with your visa process. If you do not get your desired band then you can contact PACANS because they are providing really good tips for the IELTS exam.
If you want to take the 4-week intensive course from PACANS then you can add PACANS on skype.
The cost of the 4-week intensive course is Rs 2500
You can also get free tips from PACANS
PACANS's skype id is pacans.edu