Best IELTS preparation centers/institutes in Lahore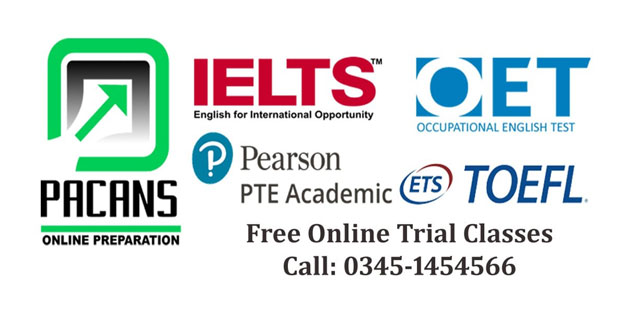 Best IELTS preparation centers/institutes in Lahore
I will tell you about the best IELTS preparation centers in Lahore. I will only tell you about 3 of them and tell you what are the benefit and drawbacks of joining them. These result are based on a survey conducted by IELTS students in Lahore
BETS
PACANS
KIPLING
1. BETS
BEST is number one. BETS was established in 1997 and most of the students take the IELTS preparation course from BETS. It is the most popular name for IELTS tuition
Benefits:
BETS is a trusted name for producing excellent results
Drawbacks:
Students complain that they do not get proper attention
British Education & Training Systems
6-A New Muslim Town
(Facing Canal)
Lahore, Pakistan
phone +92 (042) 3588 3281/2
fax +92 (042) 3588 3280
www.bets.edu.pk
2. PACANS
PACANS has secured the second position by providing excellent IELTS tuition in Lahore. PACANS is an academy run by Canada Qualified teacher and it has 2 branches in Lahore. PACANS captured the market by providing over 500 free online lectures for IELTS and by offering the IELTS course for Rs 2500. Most of the students of PACANS get more than band 6.5.
Benefits:
If you want to save your money and if you want to study from teachers who studied from Canada then join PACANS. PACANS has taught over 5 million people around the world.
Drawbacks:
PACANS is new in the market
PACANS
1st Floor Capri Center Gulberg 3 Firdaus Market
29 Sultan Town near University of Lahore Main Raiwind road
Phone: 0300-4094094; 042-35855791
www.pacans.com
3. KIPLING
KIPLING is a very trusted name. People choose Kipling for their IELTS preparation. Many students take the IELTS exam through Kipling and they regard is a trusted name in the market
Benefits:
Trusted name
Drawbacks:
Students say that they have to do most of the work themselves
Address: Lahore, Ala-ud-Din Road, Lahore, Pakistan
Phone: +92 6681292 ‎