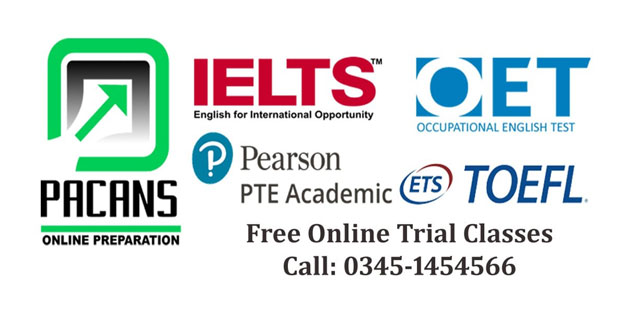 IELTS exam Lahore
IELTS test is gaining popularity in Lahore. The IELTS test in Lahore is one of the most popular exams in Lahore. The students in Lahore take the IELTS academic module while the professionals in Lahore take the IELTS General training module.
There are going to be 4 modules in the IELTS exam. The listening and speaking modules are going to be same for both IELTS academic and General training version. The IELTS General training module is relatively easier than the IELTS academic module.
There are many IELTS academies in Lahore which provide IELTS tuition in Lahore. Most of the IELTS academies in Lahore charge Rs 8,000 for the IELTS course or IELTS training in Lahore. There are about 50-60 students in the IELTS classes in Lahore.
Some people in Lahore do not go to the IELTS tuition centers in Lahore because they do not want to pay the IELTS fees or they do not have the time to go to prepare for IELTS exam in Lahore.
Most of the people want to go to the IELTS academy, but there are some people who want to prepare for the IELTS exam on their own. These people want to know about a very good IELTS book. The most famous IELTS book in Lahore is the university of Cambridge book, but the best book in Lahore is the IELTS Barron's book.
The IELTS Barron's book is readily available in all the book stores in Lahore. The IELTS Barron's book covers all 4 modules of the IELTS exam, and the book also provides very helpful IELTS modal tests.
You can do the IELTS preparation Lahore in 2 months. PACANS is one of the leading IELTS training institutes in Lahore. The IELTS preparation is completed in 2 months, and the full IELTS course is taught by Canada Qualified Teacher. The fee for the IELTS course is Rs 2000 per month.
The IELTS course is very comprehensive and you will most probably be able to score a very good band score on the IELTS test.
If you want to enroll in to this IELTS Preparation program in Lahore then please call 0300-4094094 or write an e-mail at admissions@pacans.com
You may also visit www.pacans.com
The entire IELTS course is available on www.pacans.com for Free.