IELTS preparation course Lahore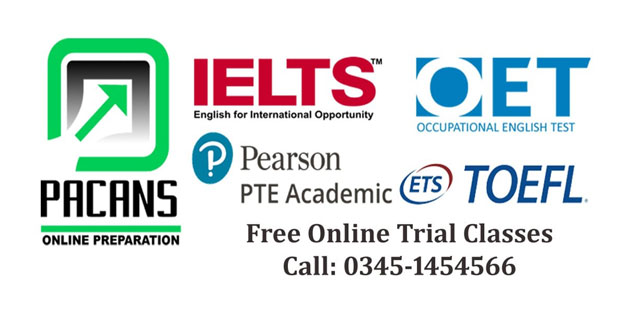 IELTS preparation course Lahore
IELTS preparation course is starting from 2nd March. There are going to be 5 sessions. The timings would be 11pm ,12 pm, 3pm, 6pm and 7pm.
IELTS course is being offered by PACANS. PACANS is the largest online school in Pakistan. Over 15,000 students study from PACANS every day. PACANS has 3 academies in Lahore.
Students of PACANS have managed to score more than 8 band in their IELTS exam.
Tuition given by Mr. Umar Khan Canada Qualified Teacher
Class would be for 2 hours every day.
Call now 0300-4094094
1-month IELTS course Rs 2500
2-month IELTS course Rs 4000
PACANS: call 0300-4094094, 042-35855791 ,042-35963381
admissions@pacans.com http://www.pacans.com
1st Floor Capri Center Firdaus Market Gulberg 3 Lahore
29 Sultan town near University of Lahore Thokar Niaz Baig Main Raiwind Road Lahore
25-2-C1 Main College Road Township Lahore