IELTS result Rajkot 12th April 2012 announced .Check now!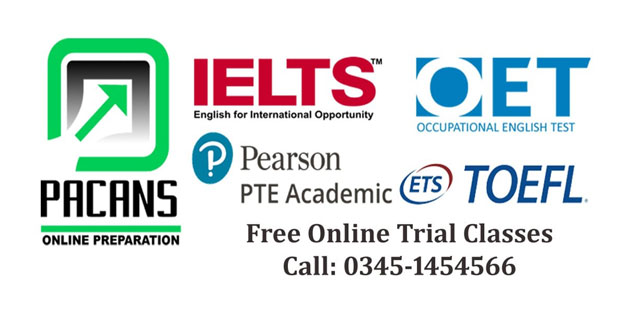 IELTS result for 12th April 2012 has been announced. You can wait till the result is posted to your home or you can check the result online. Many students of India appeared for the IELTS exam on 12th April. Students said that writing module was easy, but they had to face a lot difficulty in the reading module. A lot guessing was done in the reading module. The diagram on the listening part was also a bit confusing for some people. Many students in India and Pakistan prepared for their IELTS exam from PACANS. PACANS has provided over 300 free videos for IELTS preparation.
PACANS wishes all the students good luck for their IELTS result. If you get your desired band then it is very good, but if you do not get your desired band then you can visit www.pacans.com
You can also take admission in the online IELTS course offered by PACANS. Students of PACANS have managed to score Band 8 and more in their IELTS exam.
PACANS is the largest online school in Pakistan.
Videos on the website are absolutely free.
2-week IELTS course $50
1-month IELTS course $100
Add us on skype: pacans.edu or e-mail at admissions@pacans.com